Introduction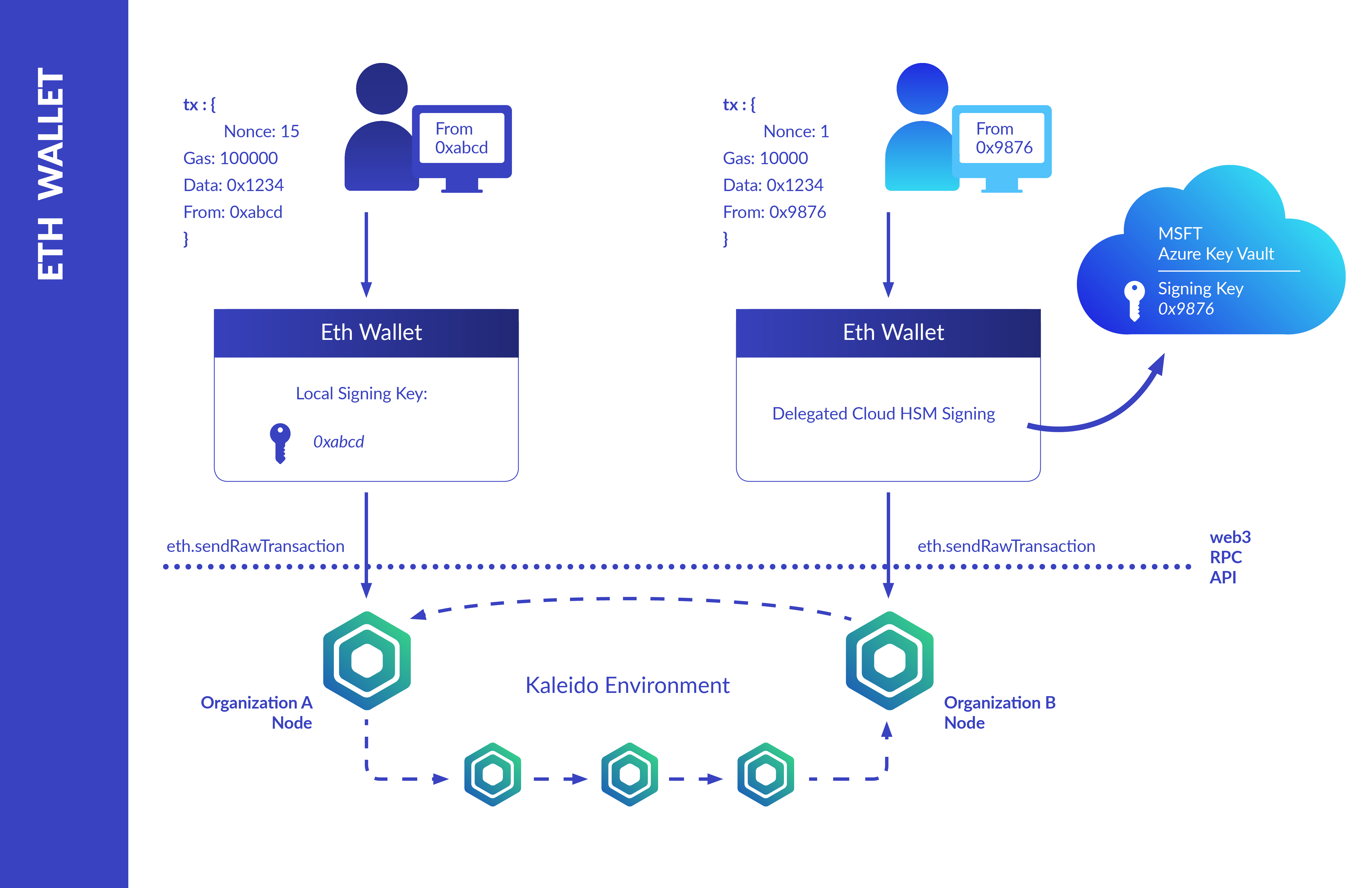 The managed wallet allows the generation and management of individual ethereum accounts, that can be used for signing transactions by other linked Kaleido services. Such as to generate and transfer tokens, or to submit transactions via the REST API Gateway.
Wallets can be integrated with cloud Hardware Security Modules (HSMs) / Key Management Services (KMS). When an external cloud KMS is linked to the managed wallet, then the keys never leave that KMS. The managed wallet calls out to the KMS to sign each payload individually.
Also see the HD Wallet for managing a billion accounts efficiently, for anonymity or high scale management of unique addresses generated from a single secure seed phrase.
Deploying a Wallet
Follow these steps to deploy the Ethwallet service via the Kaleido console.
Navigate to an existing environment, and click the +ADD dropdown in the top right portion of the screen.
Select the Add Services option. This will open a new panel exposing the currently available Kaleido Services.
Click the ADD button beneath Ethwallet.
Supply a name for the service and click ADD. Click DONE to finish the deployment.
The environment-specific service will appear under the Member Services view on your environment dashboard.
Click the details dropdown next to the Ethwallet Service and select View Dashboard to view all account addresses within your wallet.
The service automatically creates the first account for you. Click the +New Account button to create additional account, which will show up in the Accounts table of the service dashboard.