Plans
Kaleido offers subscription plans to match the needs of a project from concept to production:  Starter, Team, Business and Enterprise.  Plans govern access to resources and actions within both the consortia and blockchain layers. For specific information on pricing, please refer to the Kaleido Pricing site.
Starter
Play around or build a PoC on top of various blockchain solutions and the services available in the Kaleido Marketplace. The free Starter Subscription plan demonstrates Kaleido commitment to accessibility to production grade blockchain environments for projects in the concept stage.
The following limits allow us to offer this service for free:
1 Centralized Consortium
1 Single Region Environment
2 Starter nodes
2 Marketplace services
5 Application Credentials
Limited node features
Team
The Team subscription plan lifts the limits on consortia, nodes, and marketplace services for concept level projects which require more resources or build on top of additional marketplace services. With unlimited environments, a consortium can have individual environments for Development, QA, Production and scale the node count to model larger consortium membership.
Business
The Business subscription plan unlocks the features of Kaleido which provide the confidence to bring an application into production including:
Decentralized Consortia Membership
Higher transaction and API limits with Medium and Large Nodes
Monitoring via Log Streaming
Business Continuity and Disaster Recovery with Node Backups
Support SLA with 24h escalation (optional)
Enterprise
The Enterprise Subscription plan provides access to features to meet policy and regulatory requirements of larger business or regulated industries including:
Private Key control with KMS
Protected communication with PrivateLink
Access Control with User Pools
Managing your Plan
You are able to change your Subscription Plan at any time. All usage is tracked by the hour and will use the selected Subscription Plan during that hour for price calculations. If downgrading, certain Subscription plans may not be available if your organization is using features not available in the lower plan.
Navigate to the "Account" page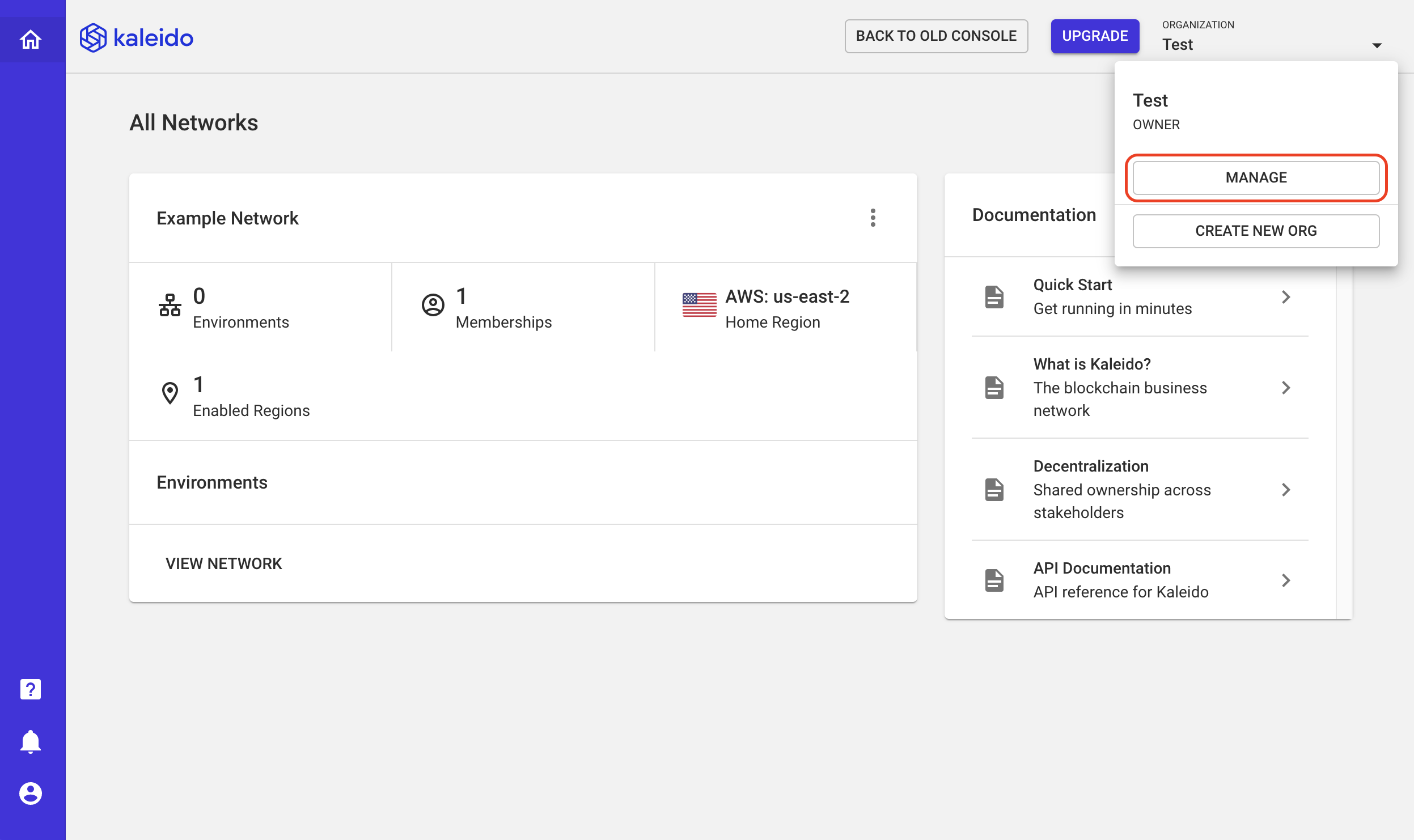 Open the "Subscription" tab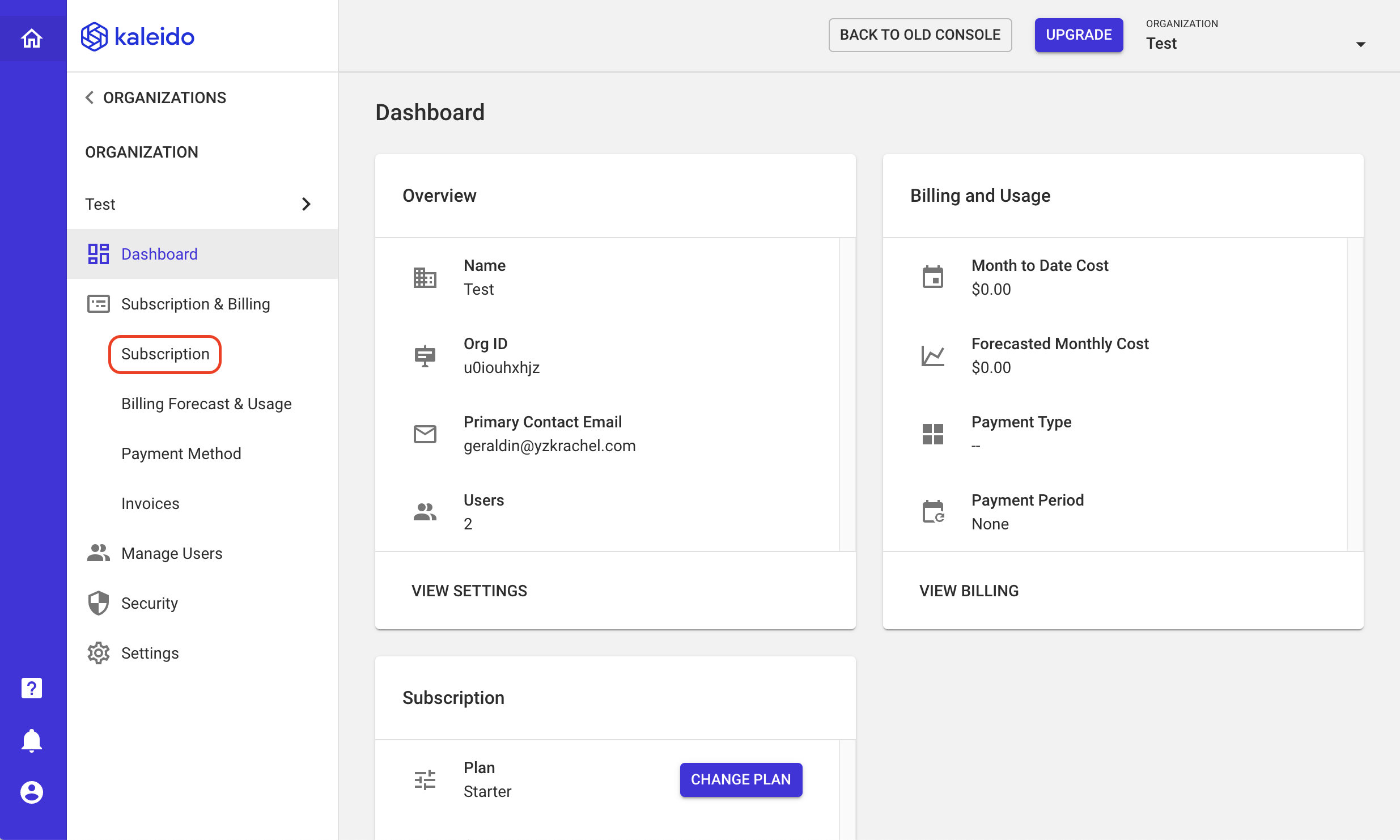 Select "Upgrade" and select the desired subscription plan