Marketplace Services
The Kaleido marketplace uniquely offers the full stack of services needed to build your solution, removing the complexities of traditional blockchain solutions and focus on your core competencies.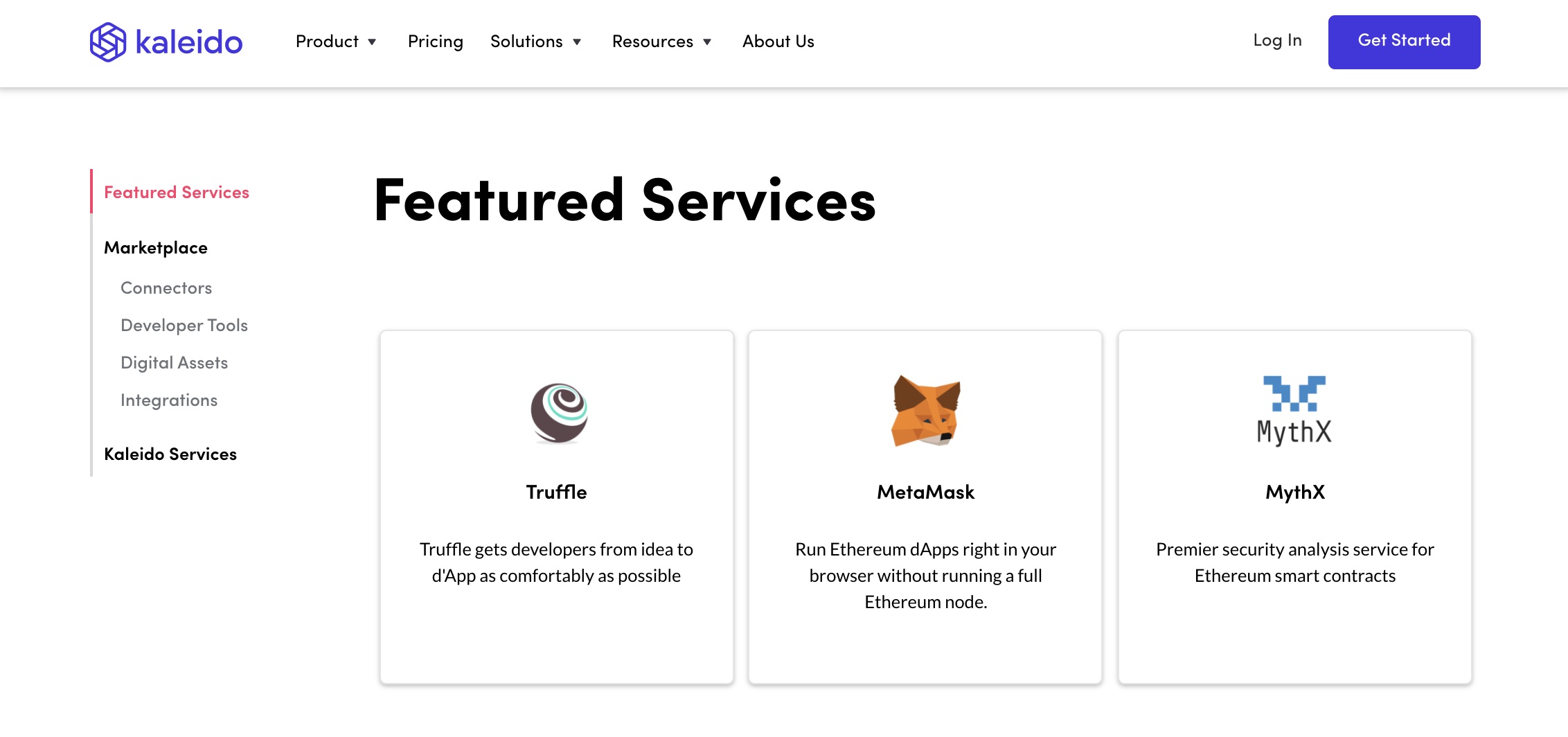 Deploy from the marketplace

Click "Use on Kaleido" from the service you want to deploy, and sign-in to Kaleido. Then you will be asked where you want to deploy. We can even generate a complete environment with a single click for you, so you can try out the service straight away without needing to make decisions on how to first set up your blockchain network.
Deploy from your environment
Alternatively, click "+ Add" -> "Add Service" from within your environment in Kaleido.
Then pick the service you want to add from the in-product catalog.